It might be hard to choose the appropriate roofing contractor. There are a lot of roofers out there, and each one has its unique style, methods, and personality. How do you know which roofer is best for your roof replacement project?
Here are some tips to help you find the right roofing contractor:
Choose a Roofing Contractor That Is Licensed And Insured
Licenses and insurance safeguard homeowners and roofers against a range of mishaps – it's the one thing that can prevent you from disaster if something goes wrong during the roofing process. Look for roofing contractors who are licensed by your state (many states demand roofers to be bonded), have liability insurance, provide worker's compensation coverage, have a long-standing track record of success doing roof repair work, and are certified by organizations like IKO or GAF. Make sure all safety equipment is used on-site before signing any contracts.
If you already have a roofer, see if they can complete the work. If a roofer claims to have the documents but refuses to show them to you, look for another one. Unlicensed and uninsured roofers may try to sell repairs but are unable to do so.
Choose A Roofer That Uses High-Quality Supplies
Roofing shingles, nails, and the like from low-cost producers may not only fail to withstand the elements; they might also be dangerous for you and your family. Even if you have the most incredible installation crew on Earth, low-cost roofing materials won't last long in this area's high humidity, heavy rain, tropical storms, or even hurricanes.
Don't be tempted by roofing companies who offer cheap roof replacements. Go with quality materials like CertainTeed, Owens Corning, IKO, Malarkey Roofing & Siding (which is a GAF-certified company), or other nationally known brands that are available through your roofer's network of suppliers and installers.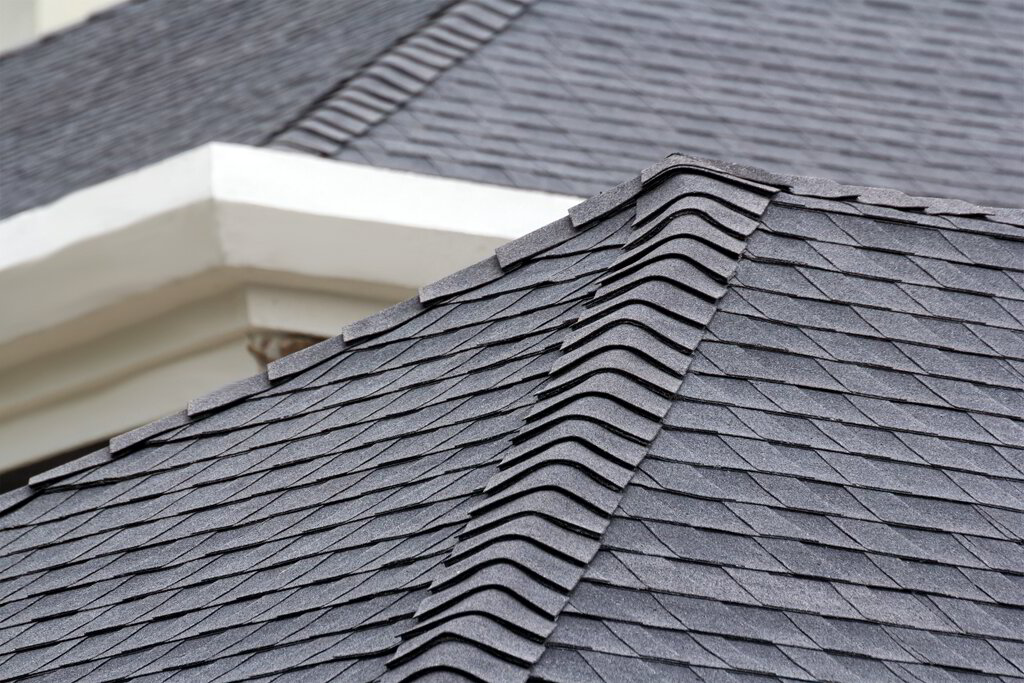 Choose A Roofer With Strong References And Reviews
Roof replacement projects, especially those on older properties, might be pretty pricey; it's critical to understand what previous roofers have done before hiring any roofer for the job you want. See whether they've worked on roofs with comparable dimensions, shape, pitch, or terrain, all of which will influence how much roofing material will be required to finish your roof replacement project.
When you notice recurring patterns in the reviews, it's time to be concerned. Negative behavioral patterns, such as a roofer using inexpensive materials, failing to communicate, lying, or false sales tactics, should and must alarm you away.
Look for roofers with high ratings from past customers and good reviews online, especially on Facebook or Google-owned inspection. You can also look up their Better Business Bureau profile (for BBB Accredited roofing contractors) and read any complaints filed against them there, too, before making a final decision about who should replace your roof.
Choose a Roofer With Professional Experience
Would you give your expensive car to a newbie? No, right. Roofing is the same way. You want roofers with years of experience under their belt, not roofer rookies or roofing amateurs who are still learning the ropes – no matter how low-cost they are!
Roof replacement is a massive project that can affect your home's structural integrity if it isn't done correctly. If you want to know whether someone has roofing experience, look for references from previous projects and check them first. It might be an extra expense upfront but will save you plenty down the road when it comes time to do repairs on your new roof later on.
Choose A Roofer That Provides Guarantees And Warranties
Don't assume that roof replacement guarantees and warranties are standard across the industry. Many roofers offer only a one-year warranty on their work; others don't provide any security at all.
Some roofing companies give you guarantees for materials they use, but not installation errors (watch out if this is what your roofer offers). You want to ensure that every aspect of the project – from the supplies used down to how well it's installed – comes with some guarantee or warranty coverage to protect you in case something goes wrong. Choose a contractor who will stand behind their word by putting it into writing upfront, so there aren't any surprises during the roofing process.
Choose A Roofer That Can Provide You With Helpful Information And Useful Tips
Roof replacement is a big job – there's no getting around that fact! It requires physical work and some serious thought into what you're doing and why, especially if it's your first time dealing with roofing projects, large or small. Some roofers cannot give helpful information about roof care, maintenance tips for keeping your new roof pristine even after years of wear and tear from rain, snow, ice buildup on shingles, etc., or necessary precautions to take during installation (for both homeowners and installers).
When considering which roofer should replace your home's old roof, make sure they provide you with the information you need to maintain and take care of your roof. You want a roofer who can give you resources to find out what kind of roofing material is right for your house, which ones are more durable than others (and thus last longer) and best practices around roof maintenance that will help keep it in pristine condition over time.
Choose A Roofer Who Is Familiar With Your Zip Code(Go Local)
There's nothing worse than hiring someone only to find out they don't know where you live! Hiring professionals who work on roofs in your area or zip code means better service overall: they'll be familiar with local weather patterns like hot summers and cold winters; construction laws & regulations regarding siding replacement projects; as well as roofers in your area who might be vying for business.
Having a roofer who is familiar with the shingles available to you means they'll have an easier time recommending the best one that will work both now and down the road without costing too much or causing problems later on – either of which could put a roof over your head at risk! Choose roofers from local, family-owned businesses whenever possible since their success hinges on repeat customers within your community.
Want The Best Roofing Company
If you require a new roof, choosing the right company can be difficult. There are so many contractors to choose from, and each one has its unique style, methods, and personality that will affect your experience with them on your next project.
Secured Roofing is different from most other contracting companies because we put our customers before all else. We value honesty and integrity above everything else, so there won't be any hidden costs or surprises during the process. Get in touch with us today if you're considering hiring an experienced contractor for your next roofing project!